I implemented the drawing of the keys and buttons of Roger's GD77 for me, and for sharing ....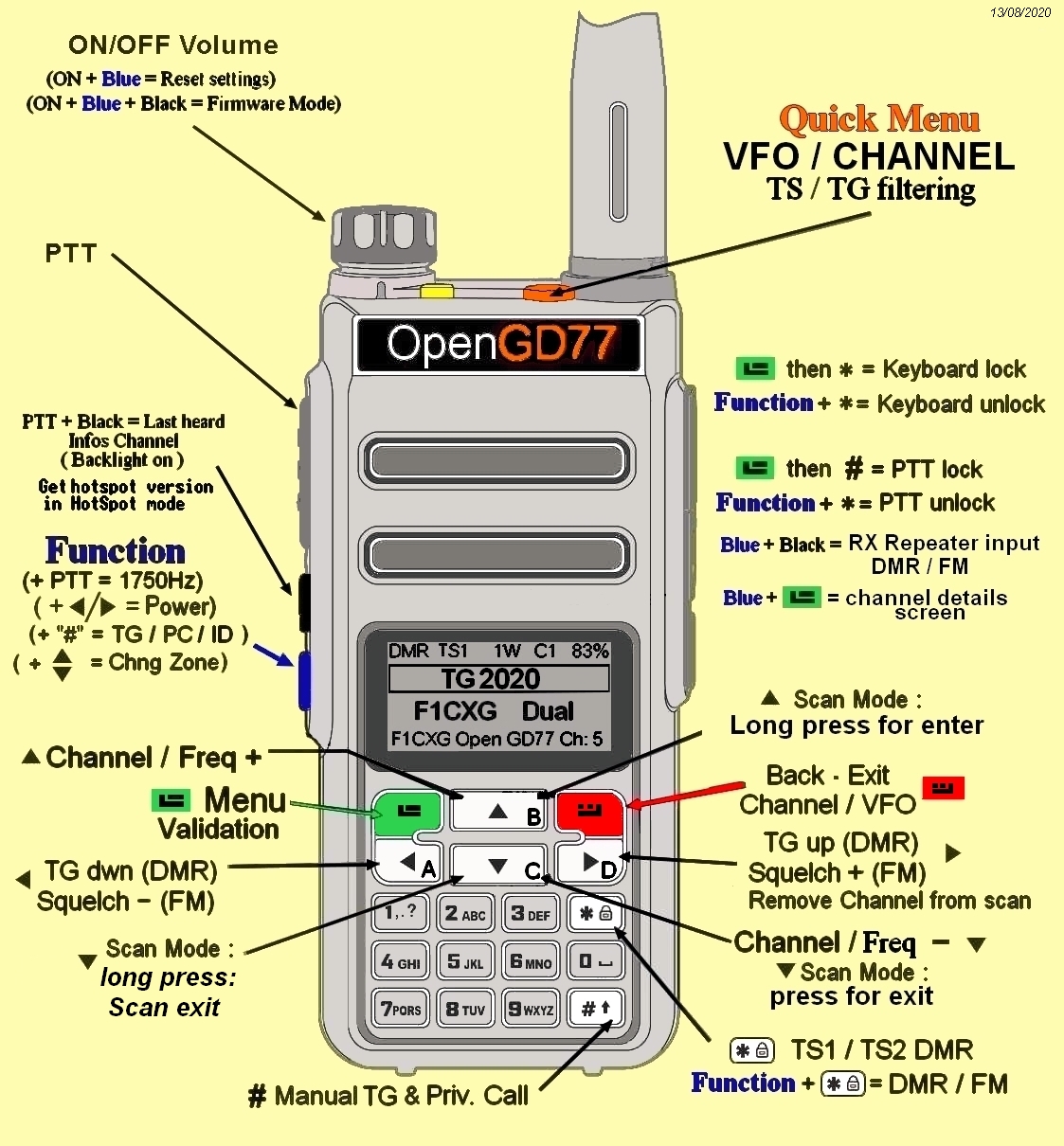 Thierry
F1CXG
Last edited by
F1CXG
on Thu Aug 13, 2020 5:04 am, edited 14 times in total.
73 de Thierry
---
Nice Thierry
@Roger, maybe we need also, in the manual, some tables to list the available key combinations ?. I can start something, just tell me.
Cheers.
---
Daniel
73 de Daniel.
---
Thank you Daniel,

We will wait a little bit that the firmware progresses, not to do the job every time ...
It was just a reminder for the usual needs and for the new users.

Cheers
Thierry
73 de Thierry
---
Thank you! Very nicely done! 73, Rob W1AEX
---
looks great
73 de Ken
---
Thank you, Thierry. Great diagram.
Bud W0RMT / VK3BUD
Colorado HD BM TG 31088
coloradodigital.net
---
I had the same idea, but no time to do it

A list of key functions including the Function button combinations would be great
---
---
Don't forget Function + up down = Change Zone.
---
very nice
73 de Ken
---