Modification of the Radioditty charger with a $2 "TP5100" lithium-ion battery charger module.
I recovered the 12V socket and the input choke of the original charger.
I glued the plug with cyanoacrilate glue, added some DC and RF filtering components. The output voltage is 8.42V
and the leds of the card are visible through the box, as at the origin.
The central tab has been removed, fixed upside down to strengthen the support of the 12V socket
On the 5100 board you have to set up the shunt (2 cell mode) and remove one of the two 0.1ohm resistors to reduce the charging current.
The charger box remains cold, after several hours of operation with a GD77 plugged on, in hotspot mode (on TG91
)
With Hotspot @ 250mW, no reaction from the new charger with the GD77 placed on it during transmission.
(Tests with rod antenna plugged)
Edit : Allways ok @500mW
I added aluminum foil covered with foam to insulate and maintain, in the bottom, U-shaped case to make a screen
Edit : Allways ok @750mW
Edit : A few blinking of the LEDs @ 1W
First test :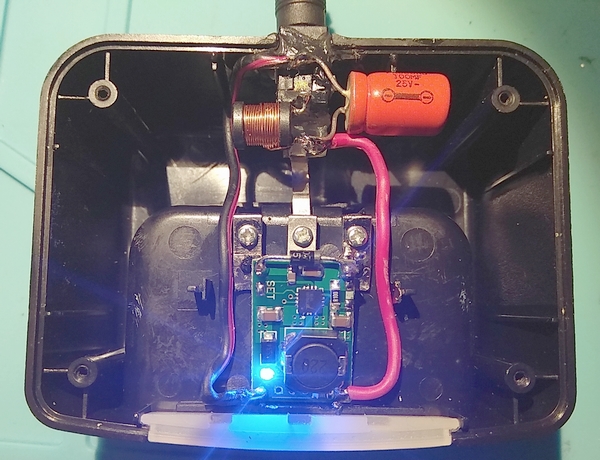 .
.
Final :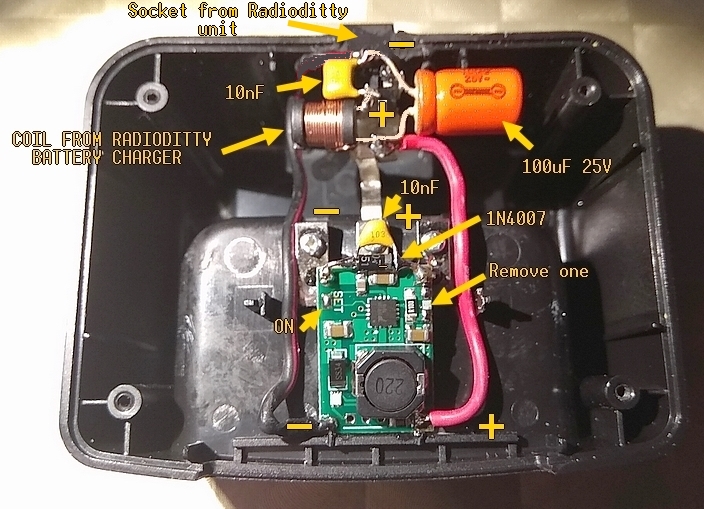 .
.
....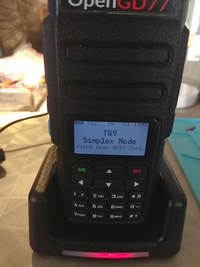 ....